About: Chapman Photography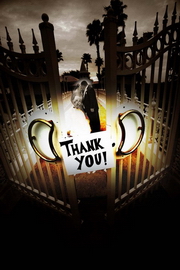 Randy Chapman has been performing his photographic magic on Fairytale weddings at Disney since 1996 and around Florida for 25 years. Randy acquired a great reputation with Disney Fairytale staff from the sales department to the planners. Ask any of their staff and they will say; "When working with Randy Chapman, its like working with someone whos a part of our team." With his knowledge of all the wedding locations and Disney, the Bride and Groom receive award winning photos that they will cherish for a life time. In addition to his knowledge of the area, Randy has been awarded every year since 2007 by The Knot as well as had his work Published in many magazines.
Randy started his photography career in NYC and returned back to his native hometown of Orlando Florida and been shooting here for 23 years. Combining his graphic design background and photography, he can apply his unlimited imagination to your wedding day! His unique method of documenting any event allows for the couple along with family and friends to enjoy the day. Randy has a great style of combining fashion and personal stylizing each wedding. Brides say he is an artist with a camera, Randy Captures priceless moments and with an amazing eye for Artistic shots.
His method of shooting is very quick to capture the moment but also has an easy going personality that makes the entire experience fun and relaxing. Randy is a genuine person, a pleasure to be around as well as to work with. Thank you for visiting and enjoy the photography of Randy Chapman!